Hello, Thank You! I'm Sorry, Please Forgive Me
Hello! Thank you very much for being here.
Thank you for reading the blogs.
Thank you for your messages.
Thank you for your emails.
Thank you for your encouraging words.
Thank you for helping me feel that I did the right thing by creating this website.
My intent when I created this site is to help everyone, specially women, honestly identify and be aware of their motivations specially when they are in / or choose to stay in a pseudolove relationship.
My intent is to help everyone, specially women, be strong enough to heart-felt-fully decide to leave and end the pseudolove relationship they are in.
My intent is to help everyone, specially women, heal from the pain of being in a pseudolove relationship via the healing tools
I personally used.
I also intended this site to stand on its own even with little updates from me. I thought that the content and resources I so far posted  were enough to help answer questions, or lead readers to resources that would help deal with any difficult feelings they have about themselves/their pseudolove relationship/their PTSD/or the process of healing.
Please forgive me.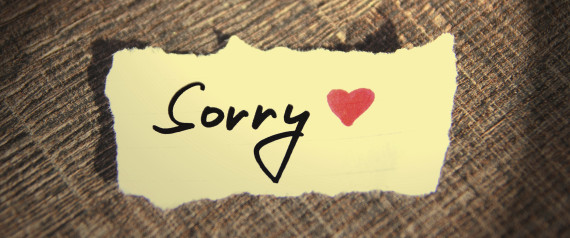 I am sorry for not being able to regularly update this site's blog.
I am sorry for not being able to respond to your personal emails and messages.
I am sorry for not being able to reply to messages sent via Contact Form.  There was a glitch in this site's Contact Form as I was able to receive messages sent from there but, for some reason, the sender's email was not visible.  I am sorry for not seeing it early on, and for belatedly fixing it.
My sincere sorry.
I am sorry for not getting back to this site and blog when I should have. I prioritized other tasks and life issues knowing that this site could still function and be of help on its own.
I haven't posted on this blog for two years. I am sorry.
The last activity on this site was when I uploaded my free e-book on How To Leave, Heal, and Recover from a Pseudolove relationship. That was September, 2015. A month before that, my father died.
I busied and buried myself in work while trying to process my grief.
I neglected updating or checking this site.
Please be assured that I have now fixed any bugs this site has and will be continuously checking it.
The Contact Form is fixed. You can also email me at info@pseudolove.com and I will get back to you. I will be replying to those who have previously emailed. Again, my apologies.
I will also be posting regularly now.
Thank you so much for your understanding.
I wish you guys all the best,
Jen Dugena
(Image taken from: i.huffpost.com/gen/2847196/images/n-SORRY-large570.jpg)